Tour Guide
All of our English tour guides are nationally licensed, experienced and quite familiar with Kitakyushu city.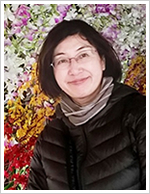 Akiko / English speaking guide
Born in Hiroshima and raised in Kitakyushu. Kitakyushu has various unique aspects such as a former castle town, an industrial city which supported Japanese modernization and a national and world leader in Eco-technology. It is also blessed with natural beauty and fresh seafood. Why don't you come and enjoy such unique aspects with me!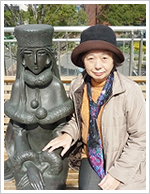 Hitomi / English speaking guide
I was born and brought up in Kokura in Kitakyushu City. I like traveling and studying history. Especially, I'm interested in local heroes and hidden stories. In 1963, five cities merged and became the city of Kitakyushu. Each ward has cooperated with one another, but it has its own characteristic, culture, and pride. I'd like to introduce you such a fascinating city. I'm looking forward to seeing you.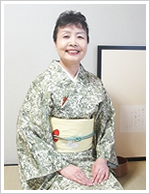 Sachiko / English speaking guide
I am a licensed tour guide and a teacher of 'tea ceremony' as well. I like traveling, cooking and meeting new people. I'd like to join you and share a variety of topics related to Japanese culture and people. I hope you will have a memorable time here in Kitakyushu.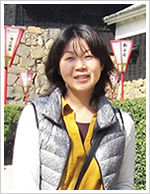 Miho / English speaking guide
Having been living in Kitakyushu for 8 years, I am a tour guide and an English teacher. Kitakyushu is an attractive city blessed with historical and cultural sites, as well as delicious unique food. I am looking forward to showing you those. Welcome to Kitakyushu!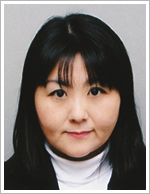 Yoshiko / English speaking guide
Hello! Welcome to Kitakyushu city. I am Yoshiko Harada, a bright and cheerful tour guide. Born and brought up in Kitakyushu. And of course, I love my beautiful hometown. Now I am looking forward to sharing the charms of this city with you. Let's take a stroll and explore Kokura together!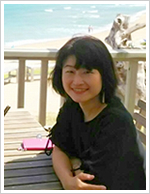 Kao / English speaking guide
I currently live in Kitakyushu. I've lived in Gold Coast, Australia and in Vancouver, Canada working as a tour guide for Japanese tourists when I was younger. I've been to all prefectures in Japan, Asia, Oceania, North America and Europe. I love traveling just like you. Kitakyushu has rich history, natures and beautiful food. Let me show you around to find something new in Kitakyushu.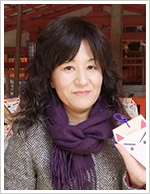 Kuniko / English speaking guide
I was born and brought up in Shimonoseki. I am a national licensed guide. I worked as an interpreter at trade shows and exhibitions. I like to visit places, talk with people, study culture, eat, do shopping and appreciate art. Kitakyushu is a historical city and can offer beautiful views, unique culture and delicious food. It would be my great joy if I can help you enjoy them.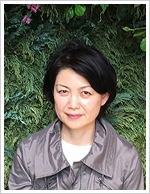 Taeko / English speaking guide
I was born and raised in Kitakyushu. I love my hometown! I'd like you to enjoy our city as much as possible. I like Japanese traditional culture, especially kimono. I speak Russian a little, too.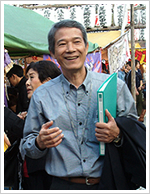 Shigeru / English speaking guide
Shigeru is a professional guide/interpreter with the experience in travel trade
over 30 years. His enthusiasm for Japanese culture and history is a spice of
walking tour in English.
Company Profile
Name
Trip insight Corp.
Established
1 July 2008
Licensed
Travel Agency / Fukuoka Gov. No.3-775
Operations
-Tour planning and organizing
Trip Insight (Custom Tour and Study Tour in Japan)
Kitakyushu Walks
Fukuoka Walks
Fukuoka Bike Tour

-Travel arrangements (Land operation)
Arrangements for hotel, ryokan, bus, taxi, local guide and others.

-Web operating, producing and marketing
Lovesome Journey (Travel and life magazine)

-Arts and Crafts Sales Business
Crafts of Hakata Online Shop

Address
Reizenso B-44, 9-35 Kamikawabata-machi, Hakata-ku, Fukuoka City, Fukuoka,
812-0026, JAPAN
President
Makoto Tanaka
English speaking guide (Certified National Guide)
facebook
instagram
Flickr Photo (Round-the-world trip)
Tel
Office: +81-92-984-3202
Our Story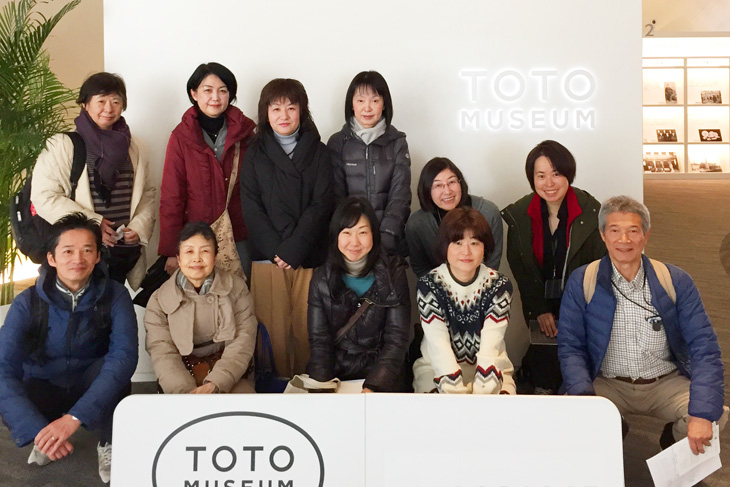 Just like you, we love traveling. One day I visited a town when I was backpacking all over the world. At first, I looked around the town by myself. As I had enough time next day, I participated in a walking tour. On the tour, I had a precious experience such as learning a lot of things about history and culture, walking on a back street, visiting popular shops and talking with local people that I would not been able to do. Thanks to the walking tour, I could understand very much and love the town, Amsterdam.
In 2009, we set up a tourism business for especially tourists visiting Fukuoka, Kitakyushu and Japan from all over the world. Then, in 2016, we started Kitakyushu Walks with our professional tour guides who love Kitakyushu and are familiar with Kitakyushu. One of our tours "Kokura Walking Tour" is the first walking tour on a regular basis in Kitakyushu City.
Kitakyushu played a significant role in the history of Japan and supported Japan's modernization. The city of Kitakyushu is known for a gourmet town, its traditional crafts, unique festivals, a mecca of anime, etc. World-famous leading companies such as Yaskawa Robots, Nippon Steel Corporation establish business bases in Kitakyushu and the city is now designated as an Eco-technology city by the government. Kitakyushu is also blessed with a richness of nature.
The objective of our Kitakyushu Walks is to offer a memorable and pleasant tour with various points of view and unlike traditional tours with superficial sightseeing. We want to provide you with the special experiences with a local guide For you, great travelers who choose Fukuoka, Kyushu as your destination and come from your country or region as the walking tour that I attended in Amsterdam once.
We are really looking forward to discovering Kitakyushu with you.
Makoto Tanaka
Kitakyushu Walks
Trip Insight Corp.
President
Office Map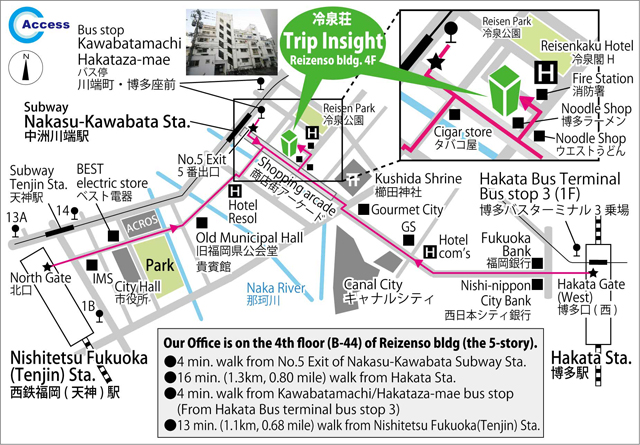 Access map(PDF) >> Download