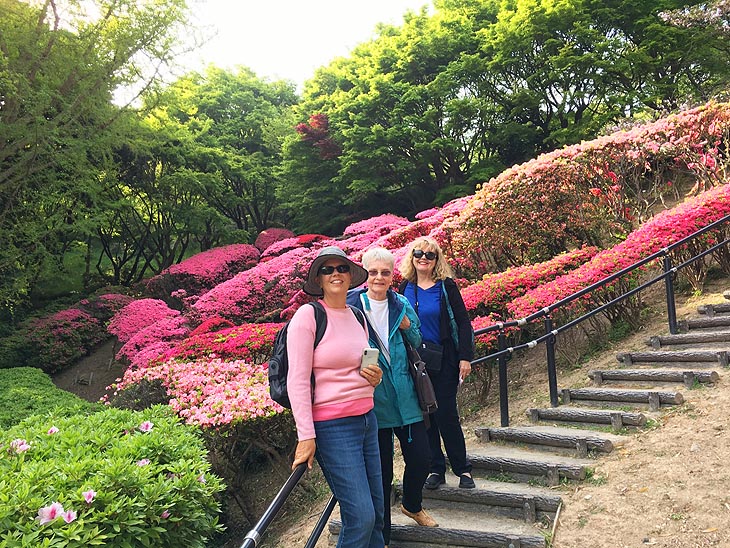 "Your guide, your tour, your time"
Our goal is to help you to discover Kitakyushu, Kyushu in Japan from various points of view.
Through our custom and private tours, you will be able to visit places, enjoy activities, eat Japanese delicious food what you want and travel at your own pace. We will help you so that your Japan trip become a very good memory for you.
– The areas are not only Kitakyushu, but Fukuoka, Oita, Saga, Nagasaki and others in Kyushu, Japan.
 ex. Kawachi Wisteria Garden (Kawachi Fujien), world heritage sites, Chofu, food tour, Hiraodai karst plateau, anime & manga tour, etc.
– We also organize study tours, educational tours, international exchange programs, inspection tours in many different fields for not only schools but also companies.
 ex. TOTO, Yaskawa Robots, Toyota factory, Kitakyushu Eco Town, etc.
– We can arrange chartered bus, taxi, hotel/ryokan, English speaking tour guides and etc.
– We will design a unique customized itinerary in accordance to your requests.
If you are interested in our customized private tour and would like to talk with us, please fill out the following request form. We will send you our rough tour itinerary and quotation as soon as we receive your request.
We are really looking forward to discovering Kitakyushu with you.
*Now we have a lot of requests from customers, so it takes a while.
We would appreciate it if you give us your kind understanding.