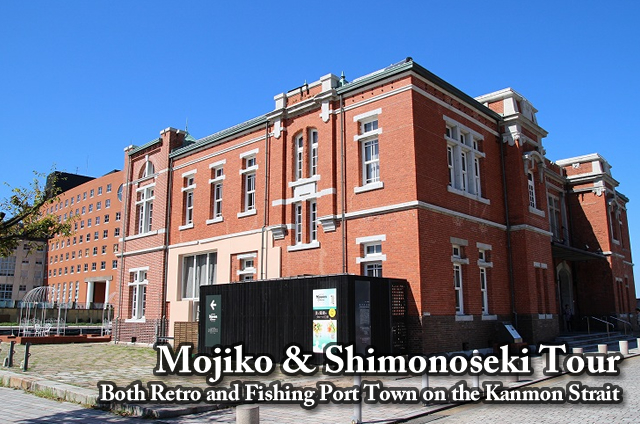 On this tour, you will visit Mojiko and Shimonoseki, which are very important historical and industrial areas in Japan.

Mojiko located at the northernmost tip of Kyushu was designated as a special export port of Japan in 1889 and developed as an important base port of international routes.
Shimonoseki located at the westernmost point of Honshu has prospered as a gateway to Japan from China and Korea since ancient times. Shimonoseki was related to a number of important events in Japanese history.

You can enjoy boat ride which has something to excite emotions of travelers from Mojiko to Shimonoseki on the tour.
Let's have fresh seafood in the Karato market in Shimonoseki for lunch!

We are very much looking forward to meeting you on the tour soon!
1.Date/Time:
*To be arranged at your request
*Subject to guide availability

Tour Time: 3 hours and 30 minutes

The tour will be held rain or shine. In case of heavy rain and strong wind, the tour will be cancelled.
2.Meeting Place: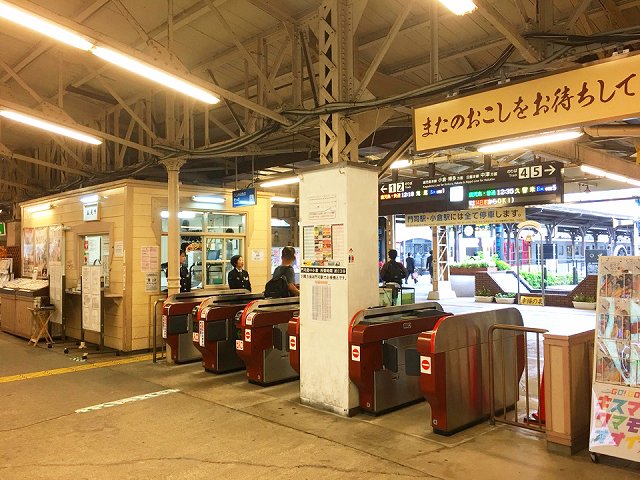 Ticket gate of JR Mojiko Station


3.Fee:
JPY 10,000 per person

The price includes;
*English Speaking Tour Guide
*Admission of Mojiko Retro Observation Room
*One soft drink at a cafe

Please note that lunch and ferry tickets are not included in the tour fee.
-We eat lunch at Karato Ichiba (fish market). The lunch cost is around JPY 1,000 per person.
-Mojiko-Karato round-trip ferry tickets (Kanmon Ferry): JPY 800 per person

Payment:
*Please pay the fee by Squear in advance.
We will send you the invoice through Square, then the tour will be confirmed after your payment.
We do not accept any payments by a credit card on the day of the tour.


4.Enrollment limit:
5.Route:
9:50 am Meeting at JR Mojiko station
10:00 am Old Moji Mitsui Club
10:10 am Old O.S.K. Lines Ltd. Buildings (outer view)
10:25 am Old Moji Customs Building (outer view)
10:30 am Mojiko Retro Observation Room
11:00 am Blue Wing Moji Bridge
11:05 am Kanmon Ferry station
11:25 am Karato Ichiba fish market
12:10 pm Kameyama Hachimangu Shrine
12:35 pm Former British Consulate in Shimonoseki (outer view)
12:40 pm Former Akita Shokai Building
13:00 pm Shimonoseki Nabecho Post Office (End of the tour)

*The tour schedule is subject to change.
6.Tour Guide:
All of our English tour guides are nationally licensed, experienced and quite familiar with Mojiko and Shimonoseki.
Please visit >>
About us
page.
7.Application:
Advance reservation is required for the tour.
Interested participants should fill out and send the booking form. We look forward to hearing from you!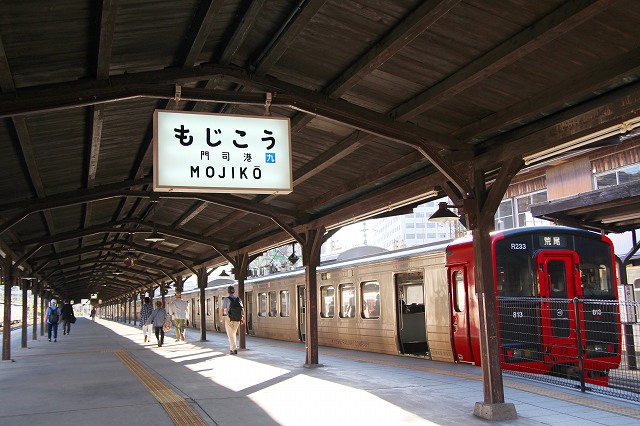 JR Mojiko station
Mojiko station opened in 1891 and its building was built under the supervision of German engineer Hermann Rumschöttel in 1914. It is designated as Important Cultural Property by Japanese Government.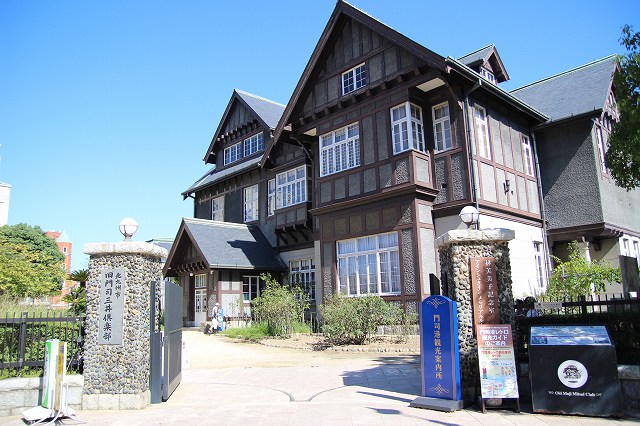 Old Moji Mitsui Club
Old Moji Mitsui Club was built as a social club of Mitsui & Co., Ltd. in 1921. The building is a traditional European wooden construction method called half timbering. When Dr. Albert Einstein came to Japan in 1922, he stayed in the Mitsui Club and the room that Dr. Einstein stayed is preserved as it was at that time.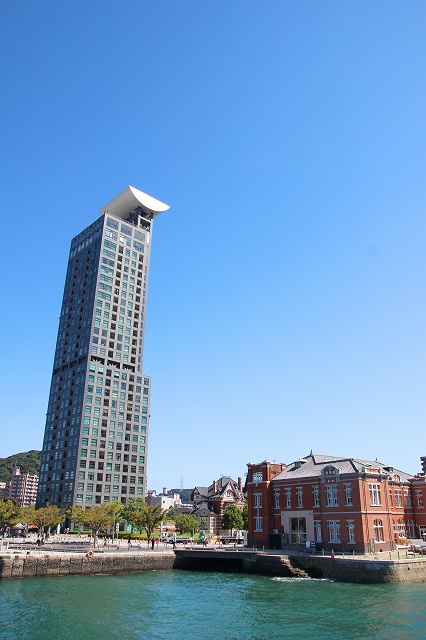 Old Moji Customs Building (outer view) and Mojiko Retro Observation Room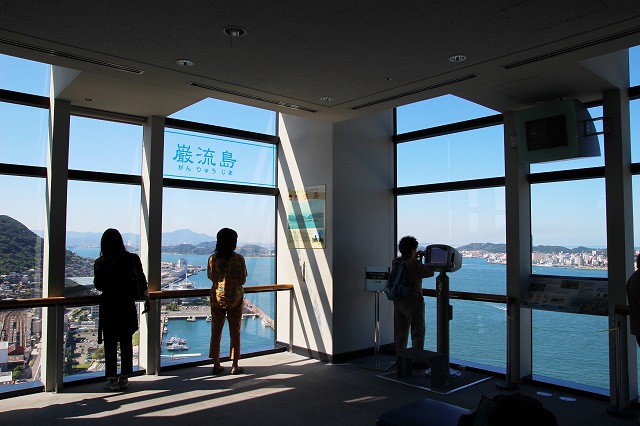 Mojiko Retro Observation Room
The scenery is very beautiful. Kanmon Strait that is very important for transport. There is an island called Ganryujima island in the Kanmon Strait. The Ganryujima is known as an island where Musashi Miyamoto and Kojiro Sasaki fought in 1612.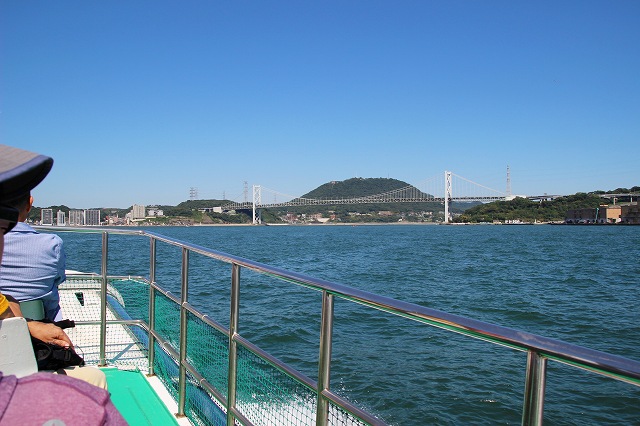 Kanmon Ferry
Bon voyage!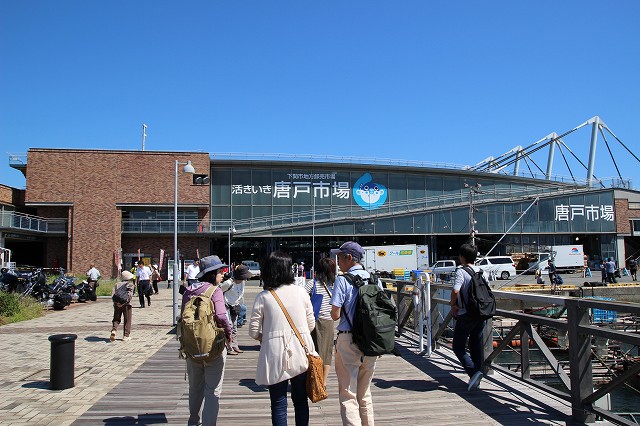 Karato Ichiba fish market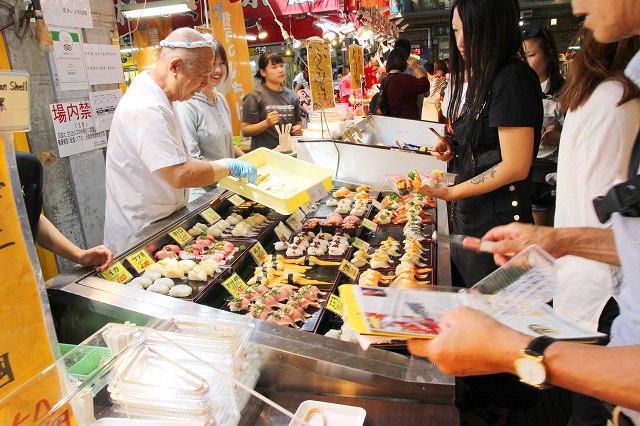 Karato Ichiba fish market
This wholesale market opens to the public from Friday to Sunday for an event "Iki Iki Bakangai". You can purchase and eat very fresh sushi, seafood and fried items from the wholesale dealers.
From Monday to Thursday, we have lunch at restaurants in Karato Ichiba or commercial facilities called "Kamonwharf" near the fish market.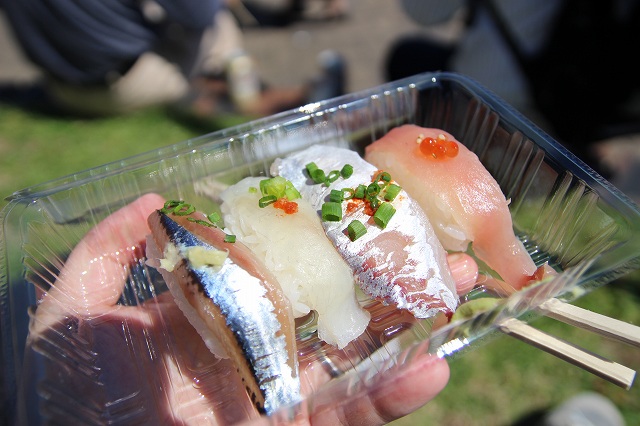 Karato Ichiba fish market
Let's have sushi at the fish market!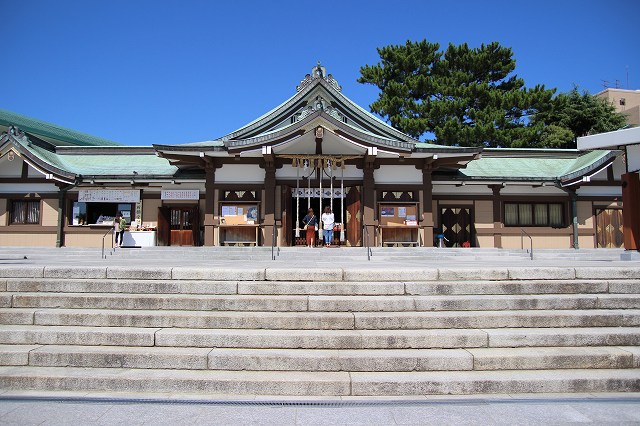 Kameyama Hachimangu Shrine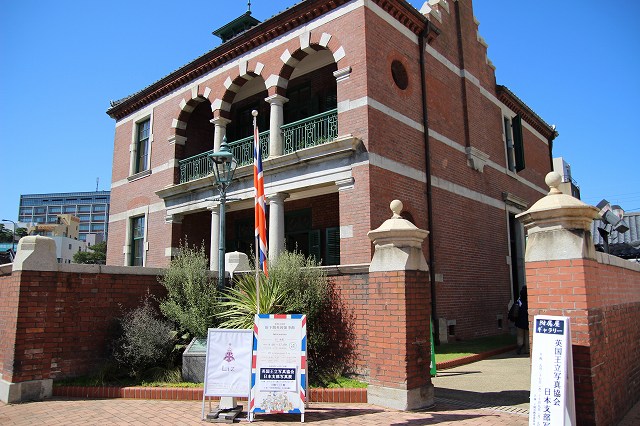 Former British Consulate in Shimonoseki (outer view)