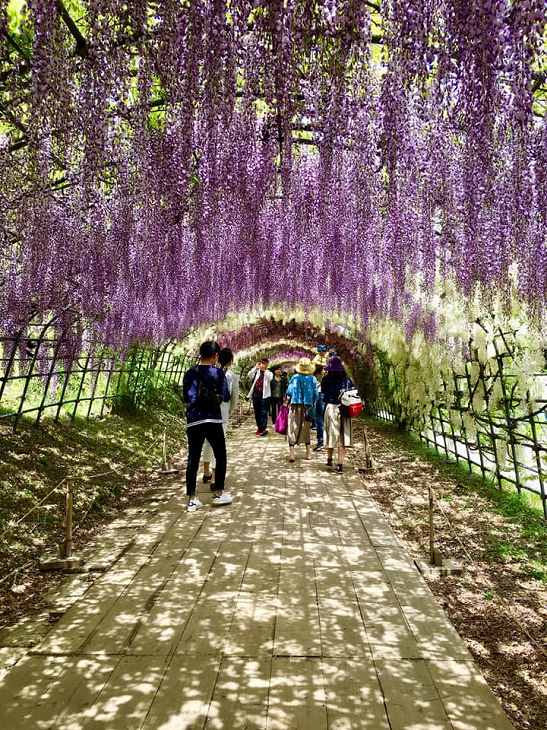 We are always fascinated with gentle colors and scent of wisterias at Kawachi Wisteria Garden (Kawachi fujien) in Kitakyushu.
As we have mild winter this year, it is predicted that full bloom season is coming earlier than usual (beginning of May).
Last year 2018, it was mild winter as well, and wisterias were in full bloom at the end of April.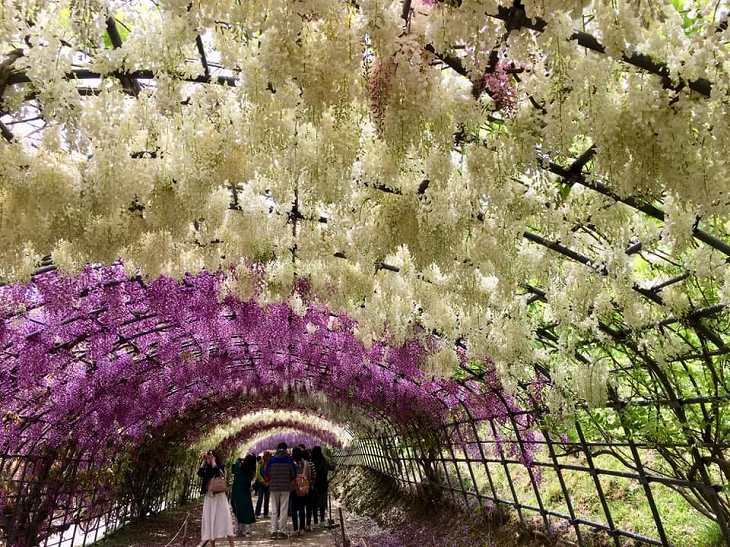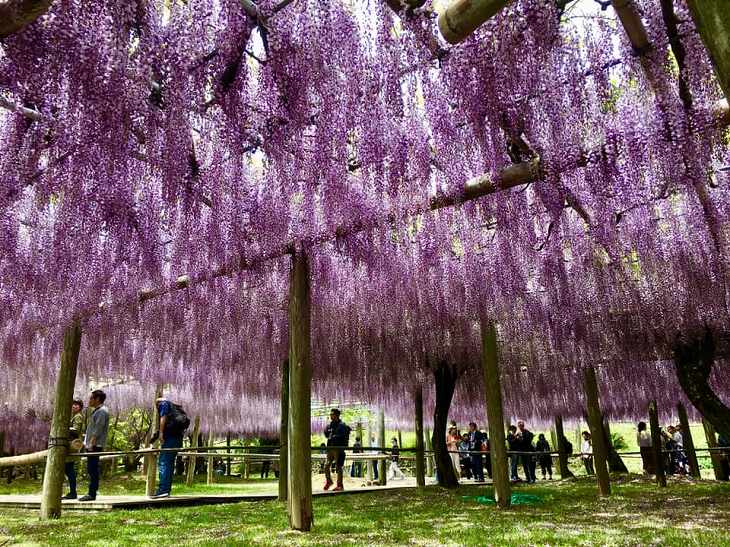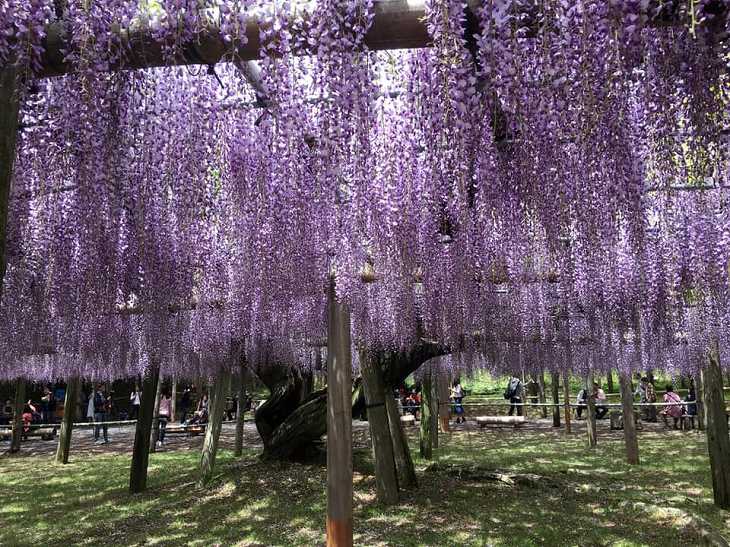 Why don't you come to see wisterias with us?
This is for your information about the past full bloom week!
2018: 24-27 April
2017: 5-8 May
2016: 1-2 May
2015: 2-5 May
Posted photos… 25 April 2018.
Kitakyushu WALKS
https://kitakyushuwalks.com/